Imagine yourself excited heading for a road trip in a not so common location then finding yourself in a dead end. How frustrating! I mean, that is a waste of your time as well as fuel. Well, such incidences also occur when it comes to downloading torrent files. Finding the right torrent as well as one with high downloading speed is therefore vital.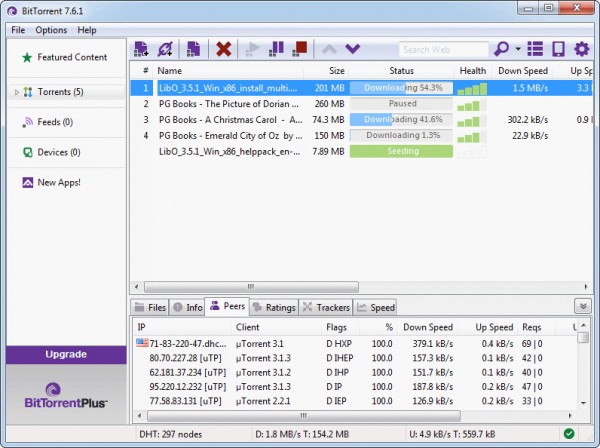 Today, torrent files have increased in popularity as a way through which people can share files over the internet. After downloading the torrents, you can easily use a number of tools to convert a torrent file to MP4. Whether you are new to torrenting or a pro, you might have faced some level of buffering at least once during the process. How then can you increase the download speed of the torrent? Below are a few tips that might be of help to you;
   Finding A Reliable Torrent
Firstly, before commencing any downloading, you should do your research on finding out the torrents that use the latest versions. Make sure that the torrent you choose is well configurable with your pc. Additionally, it is crucial to have a deeper understanding of the seeder and leecher concept. A seeder is an individual who has the full copy of the file being shared while a leecher is a person who does not have the file and therefore intends to download it through the network. In simpler terms, seeders are uploaders while leechers are downloaders. For you to get higher downloading speeds, choose a site with a higher number of seeders as compared to leechers.
   Download One Torrent At A Time
In cases where there is a queue in terms of the number of torrents being downloaded, it may consequently result to slow speeds. When faced with such a scenario, you could try and pause some of the torrents and focus on downloading one at a time depending on how you prioritize them.
    Download During The Low Activity Hours
During the high activity hours where many people have access to the internet you are using, it might relatively lead to slow speeds when downloading the torrents. Therefore, find the time when there is no overload such as late nights or early mornings to download your torrents at higher speeds.
   Make Use of VPN's
Most often, it might prove difficult to download a torrent that you want due to some restrictions set on the site. To go through the site and download whatever you need, a VPN might come in handy as it hides your identity as well as your tracks. This means that you do not have to worry about being tracked down by anyone.
   Get through Windows Firewall
For you boost your torrent downloading speed, you will need to add some windows firewalls. Having exceptional firewalls in place can help you block possible incoming Bit Torrent connections or torrent clients. Take caution to not put your computer up for attack by shutting down the firewall permanently.